Old Cuban: Rum, Vermouth, Sparkling Wine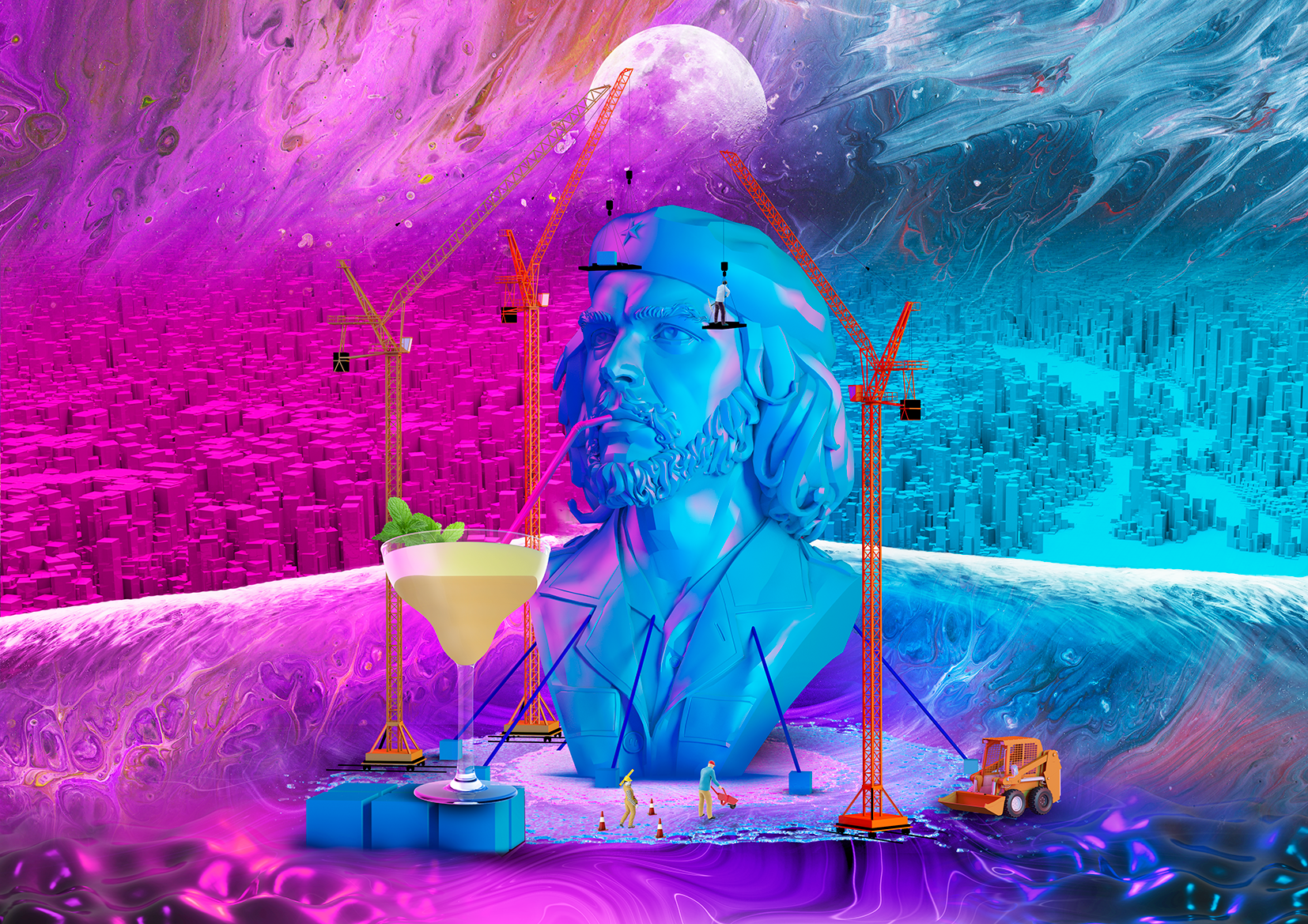 BETTER TO DRINK STANDING THAT TO DRINK ON YOUR KNEES

In the old Cuba of the metaverse we have built a large figure of Che Guevara and, like a Golem, we have brought him to life so that he can taste the cocktail that has been created in honour of the island he loved so much. As he tasted the first sips his eyes widened and exhaled excitement.
The revolutionary blend of flavours reminded him of the sunsets of a time when dreams seemed within reach. Then he said to himself: Perhaps the metaverse is the place to create the new revolution, the opportunity to build a new, fairer world.
Read more